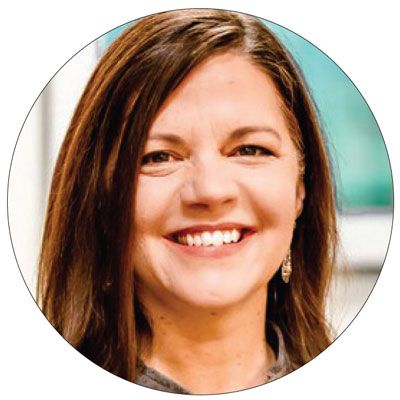 Market Real Estate
Partner
Years in industry: 17
College, university: University of Colorado
In March 2021, Heidi Schamber joined Market Real Estate. With 17 years of industry experience, Schamber isn't just a real estate agent but, as described by Todd Walsh, owner and managing broker at Market Real Estate, "she's a strategic thinker, an action hero, and an unwavering problem-solver. Known for her transparent deal leadership and contagious positivity, she shines as a magnet for brokers and clients." 
"A natural leader, her authentic, people-centered approach sets her apart. Through the complex years of 2020 and 2021, she skillfully closed more than $36 million in deals, including $12 million in multi-family sales and 600,000 square feet in commercial transactions. But Heidi's focus extends beyond numbers; it's about the journey. 
"As a partner at Market Real Estate, Heidi's impact permeates the business. She's the adhesive binding the team, mastering tasks and nurturing clients, partners, and colleagues with authentic care that echoes her dedication to her own family complete with a semi-farm homestead featuring chickens and goats.
"Heidi's dedication to empowering women in real estate shines. Beyond her professional role, she serves on the board of Mother House, supporting pregnant women and mothers, co-produces a podcast spotlighting Boulder businesses with broker Rachel Rohrig, and shares insights at real estate and business meetups. As a problem solver, women-in-business advocate, spiritual dynamo, and devoted mother of two, she's an embodiment of perseverance, inspiration, expertise, and empathy. 
"From her impactful real estate career to her community advocacy, Heidi weaves a narrative of enduring influence. Her legacy is one of distinction and compassion, enriching the industry and the lives of those fortunate enough to know her. She's an indomitable powerhouse, a beacon of real estate leadership, and a wellspring of inspiration for us all," Walsh said.